This year we did something totally different. Instead of going to the store and purchasing our yearly ornament...we painted our own. We sat around the kitchen table, listened to Christmas music, and painted our sweet little ornaments.
Here are our little masterpieces.....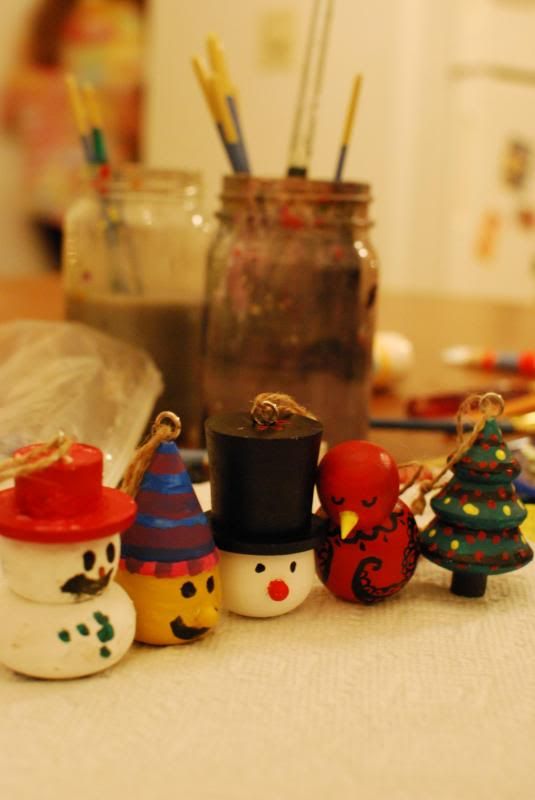 Now before you scroll down can you guess who did what???