I love the date on this...1894! She is my grandpa's, pictured below, mother.
This hangs in my mom's living room. It is huge and amazing!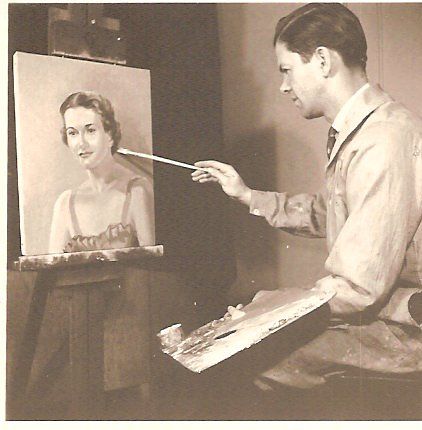 I love this picture of my mom's dad. It is so awesome.
I am glad we have it.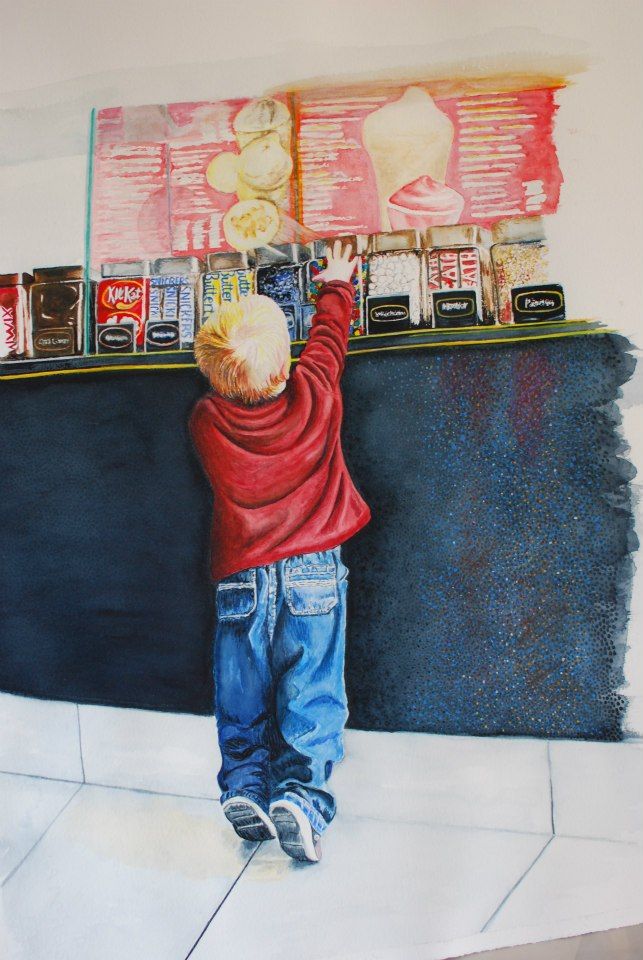 My mother gave this picture of my son, in watercolor, to me this Christmas
along with two other paintings of my daughters. My mother's brother and my sister are artist as well.
I have several cousins from my grandfathers brother who are also gifted artist.
And for good measure...my dad's mom is an artist too.
It is so amazing how God passes talent through generations.
Picture of my girls that I gave to my mom for Christmas a few years back.
Who has taken a go into the 3D world with her talents! Going where the women in her family have never dared to go. LOL
Her cross is made out of wood (support system), cardboard (created the form), and covered in little pieces of duct tape to create all the beautiful color.
She wanted to do something that reflected her faith. So after many designs on paper, she went with the cross and her favorite medium...duct tape of course! The colors in the background reflect a sunset (one from our recent trip in the U.P.) and the grape vine represents us being in the vine (Jesus) and as we are His branches we will begin to produce fruit. We can only do this because of His great work on the cross. Pretty cool huh?!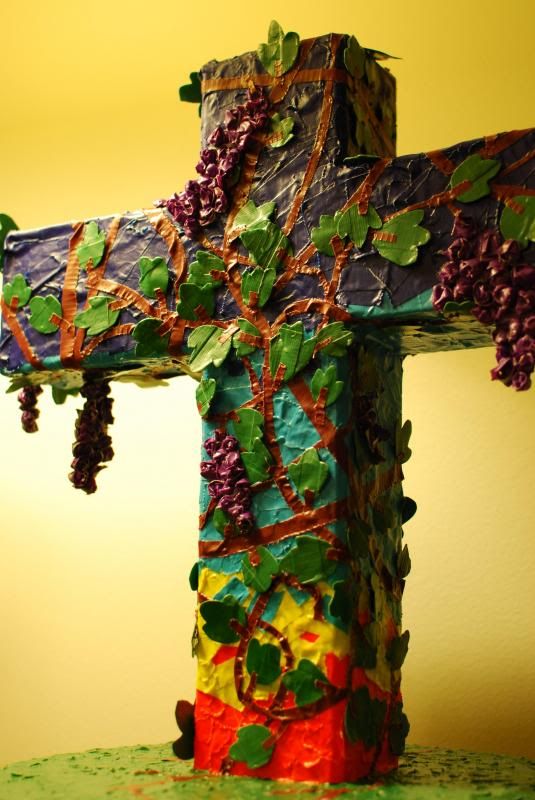 My daughters piece just won a great award and will be going to compete at Nationals in Orlando, FL in the Fine Arts Festival. We are so proud of her. I was able to be a part of this same competition when I was in high school my junior year. I won the highest award in my state, the merit and then went on to Nationals. So, I am so excited that my daughter made it to Nationals on her first attempt at the age of 12! WOW! I can only imagine where her talent is going to take her over the next five years. Watch out Fine Arts Festival my daughter is about to make her mark!
You may remember I had the wonderful privilege to judge at the National Fine Arts Festival a few years ago. You can check out that post here. What a great experience for all of us!
Here I am at Nationals a bazillion years ago.
And yes that is my hubby in the background!
So young we once were!
During the creation of her piece she wouldn't let any one see. Thankfully she took her own pictures of part of the process. She is such a funny girl!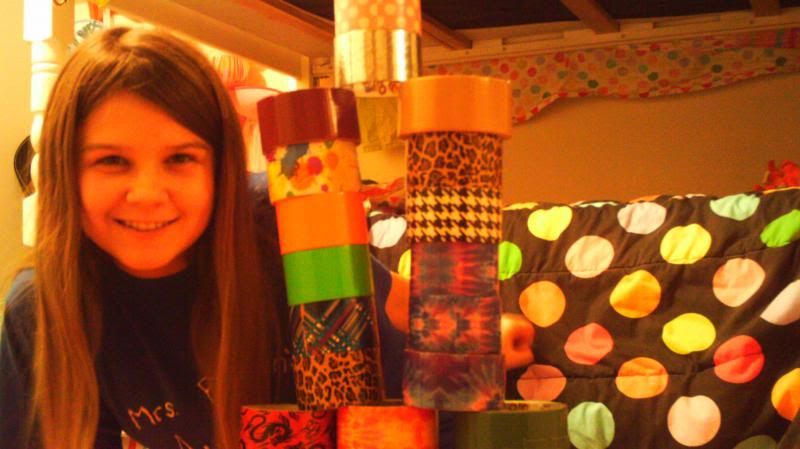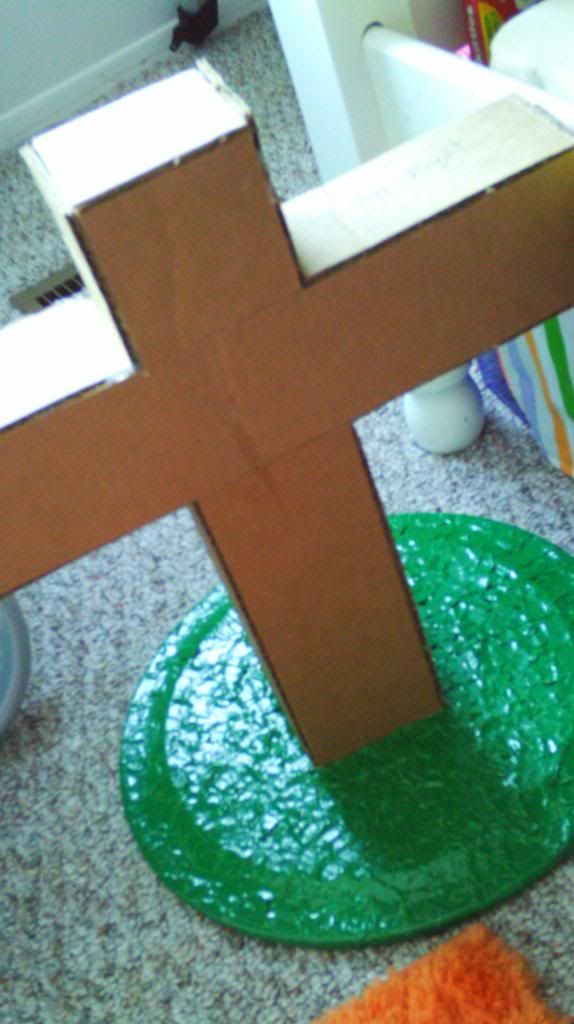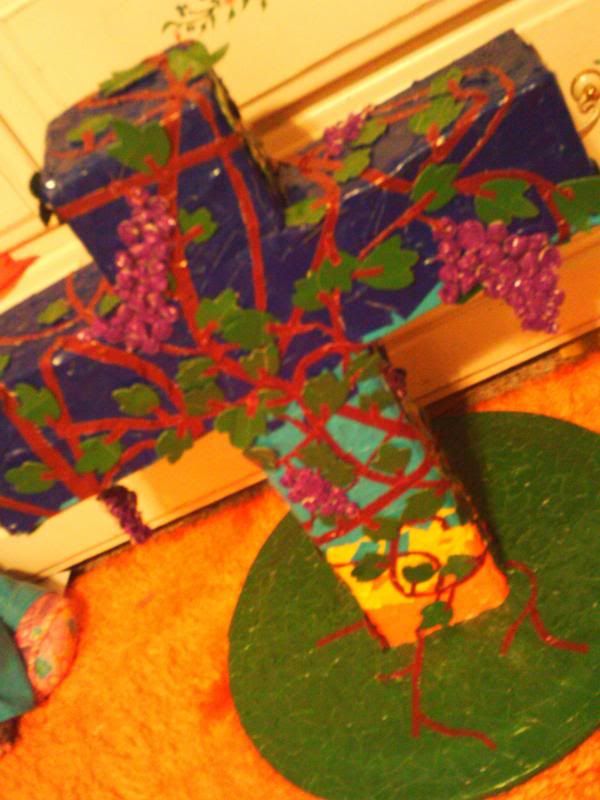 Could not be more proud of my girl! She did this all on her own and she did a great job. 3D is so out of my comfort zone. She is has passion for creating sculpture. I think that comes from the love of math part of her which sadly I do not even dream to have. Many hours went into this piece and she even got a blister from all the ripping of duct tape. I am so excited. One way or another Florida here we come....even if we have to ship it to a friend to submit it!
Thank you Lord for all the talents and abilities you give each and everyone of your children. May we always glorify YOU with them!
GET JOY!