Tonight we went for a night on the town...downtown Midland.
First some yummy pizza at Pizza Sam's.
Then some wonderful frozen hot cocoa made special at Journey's coffee house and some fun music too!
Then some walking around downtown to see the lights!
And of course some pictures of Santa's Workshop!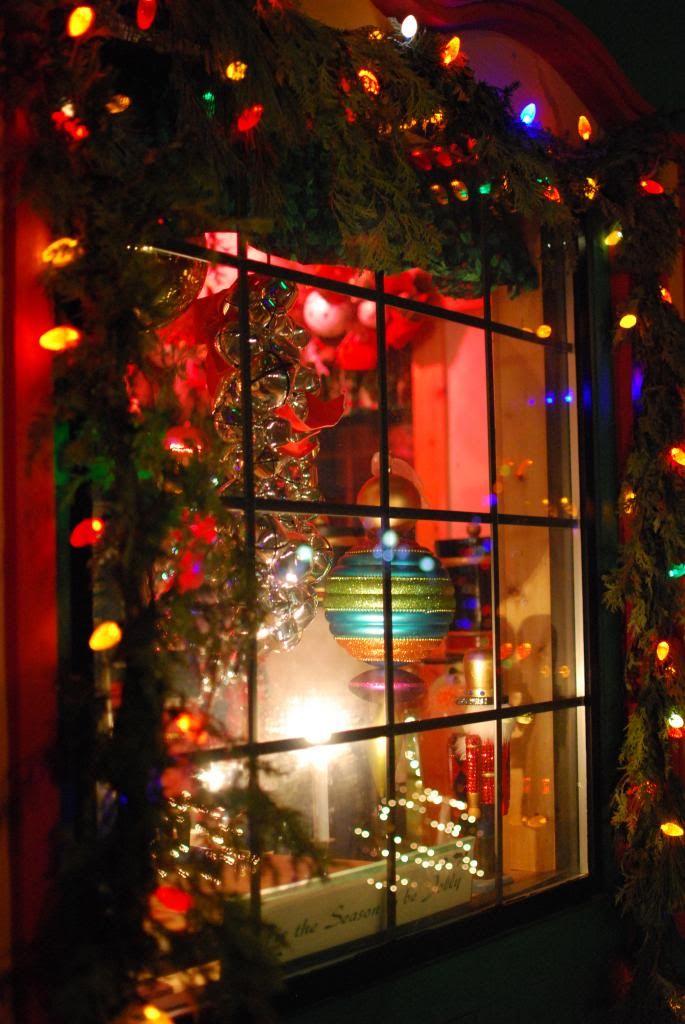 The man himself was there!
And then a photo shoot in the manger scene...Shorty was so cute!